Download to PDF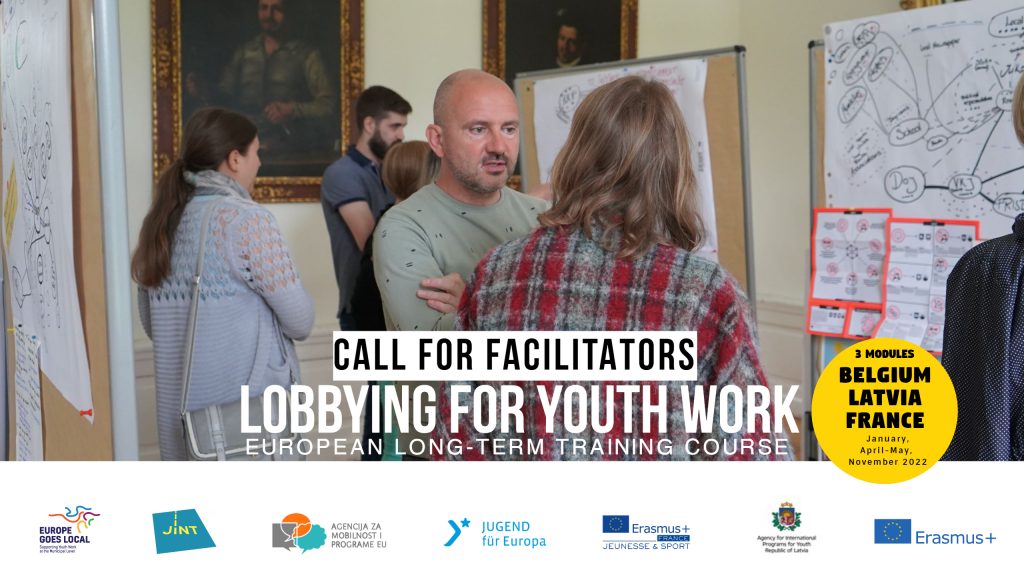 Call for facilitator: European long-term training course "Lobbying for youth work"
News from Europe Goes Local
04/05/2021
'Lobbying for Youth Work' (LYW) is an European long-term training course, financed through Erasmus+ TCA and organised within the framework of the Strategic National Agency Cooperation 'Europe Goes Local: Supporting Youth Work at the Municipal Level'. It addresses municipal youth officers and local youth workers who want to strengthen their competences to lobby for youth work in order to actively engage in and influence local youth (work) policy.
We are looking for a facilitator to join the implementing team, who:
Is familiar with local youth work
Has experience in facilitating international training activities in the field of youth, both on-site as online
Has experience with shaping and facilitating long-term learning processes
Is familiar with Europe Goes Local either at the European, national or local level
Is a team player
Is able to work and write fluently in English
Is able to commit for the full cycle:

Module 1: January 2022 – hosted in Belgium-Flanders
Module 2: April-May 2022 – hosted in Latvia
Module 3: November 2022 – hosted in France
2 in-between webinars
Application & selection procedure
Candidates should send their application via e-mail to inez.adriaensen@jint.be (NA Belgium-Flanders) at the latest by 10 June 2021 including :
your CV or link to your TOY profile
your motivation letter in which you explain all experience relevant to this call and the requested facilitator's profile.
You will be informed about the selection by 25 June 2021.
Further details
Call for facilitator: European long-term training course "Lobbying for youth work"