Download to PDF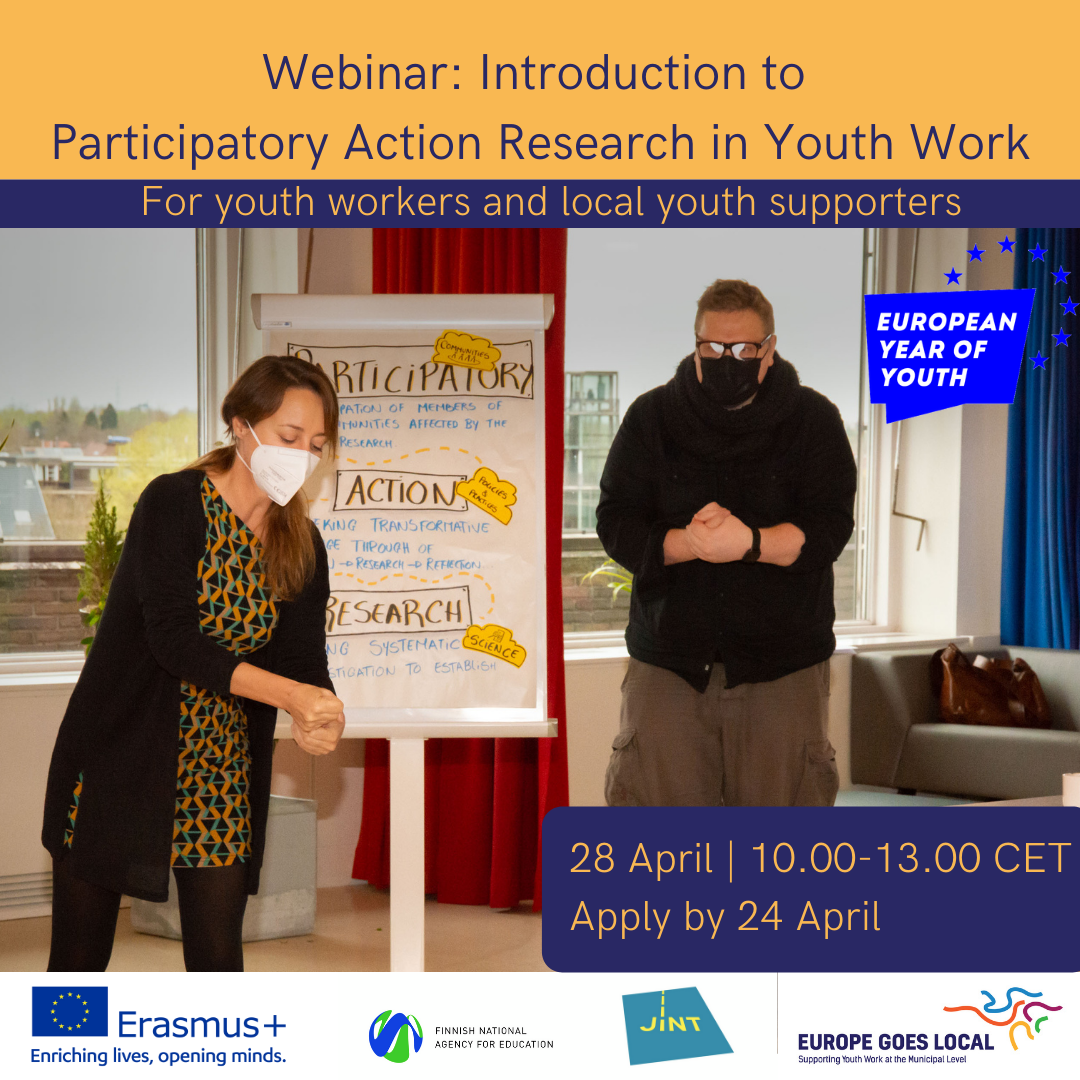 Call for participants: Webinar – Introduction to Participatory Action Research in Youth Work
News from Europe Goes Local
17/04/2022
Join us at Europe Goes Local Webinar – Introduction to Participatory Action Research in Youth Work. The webinar will take place on Thursday, 28th of April 2022, via Zoom from 10h CET to 13h CET.
Participatory Action Research (PAR) is a way to invite local communities to learn about their own needs and aspirations. Youth workers and local youth supporters can use it to involve young people and other stakeholders in reflection, collaboration, and social change processes.
It will include interactive activities, a presentation by an expert and practitioner of PAR, small group reflections, and plenary discussions.
In this Webinar, you will:
learn about PAR, its principles, and primary objectives;
hear about concrete examples of how it has been applied in different contexts;
have a clear overview of the PAR process step by step;
discuss with peers how you would use it in your local community;
reflect on engaging and maintaining commitment from all stakeholders in participatory and collaborative processes;
have access to resources and support materials about the methodology;
and more!
Apply by the 24th of April here.