Download to PDF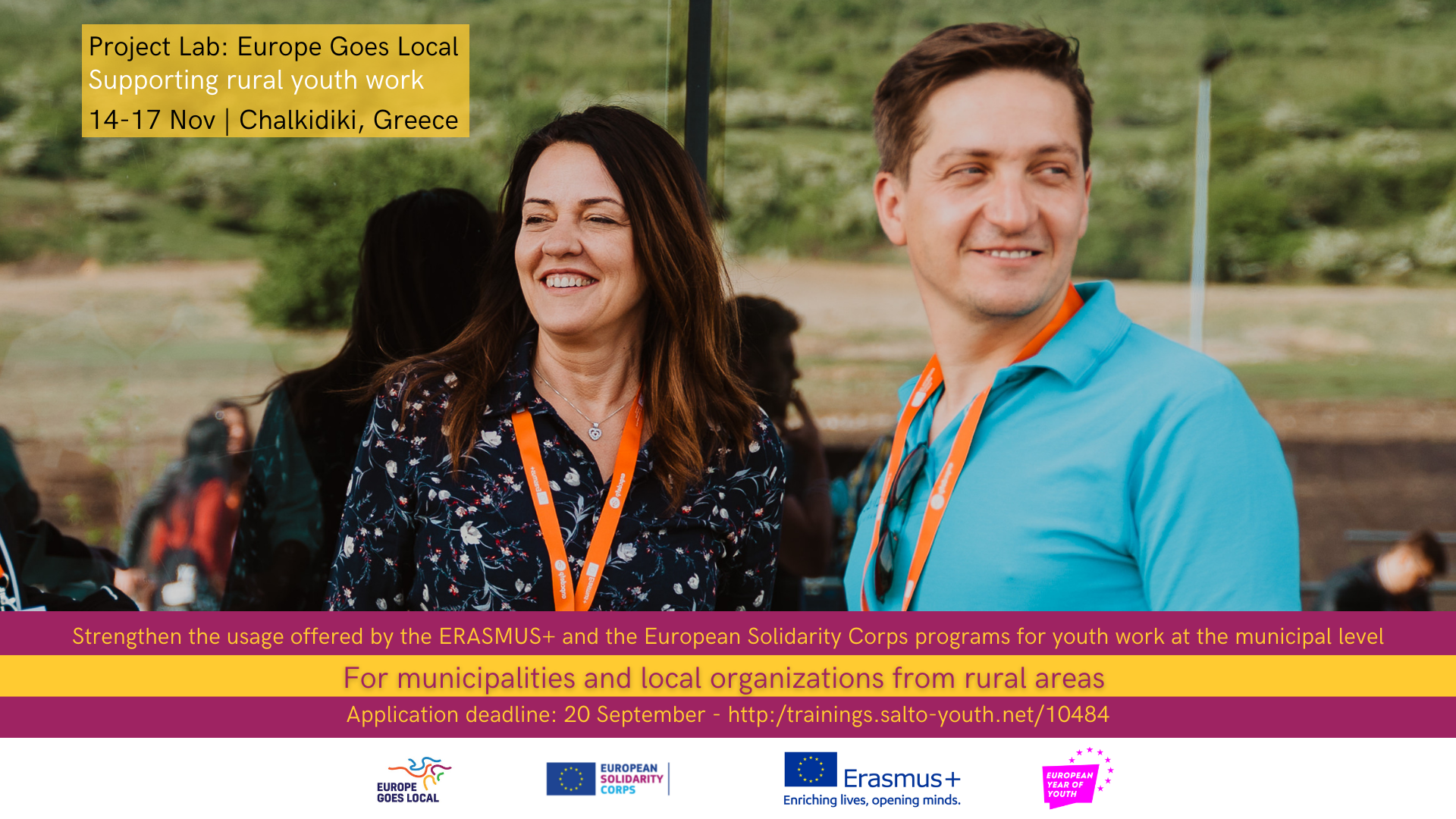 Project Lab Supporting Rural Youth Work in Chalkidiki
Greece, Chalkidiki, November 14 - November 17, 2022
European level activity
The second Project Lab from Europe Goes Local will take place in Chalkidiki (Greece). This Project Lab will focus on supporting rural youth work. The training will take place from the 14th to the 17th of November 2022.
You can find the call for participants here.
More information about this training will appear here later.