Download to PDF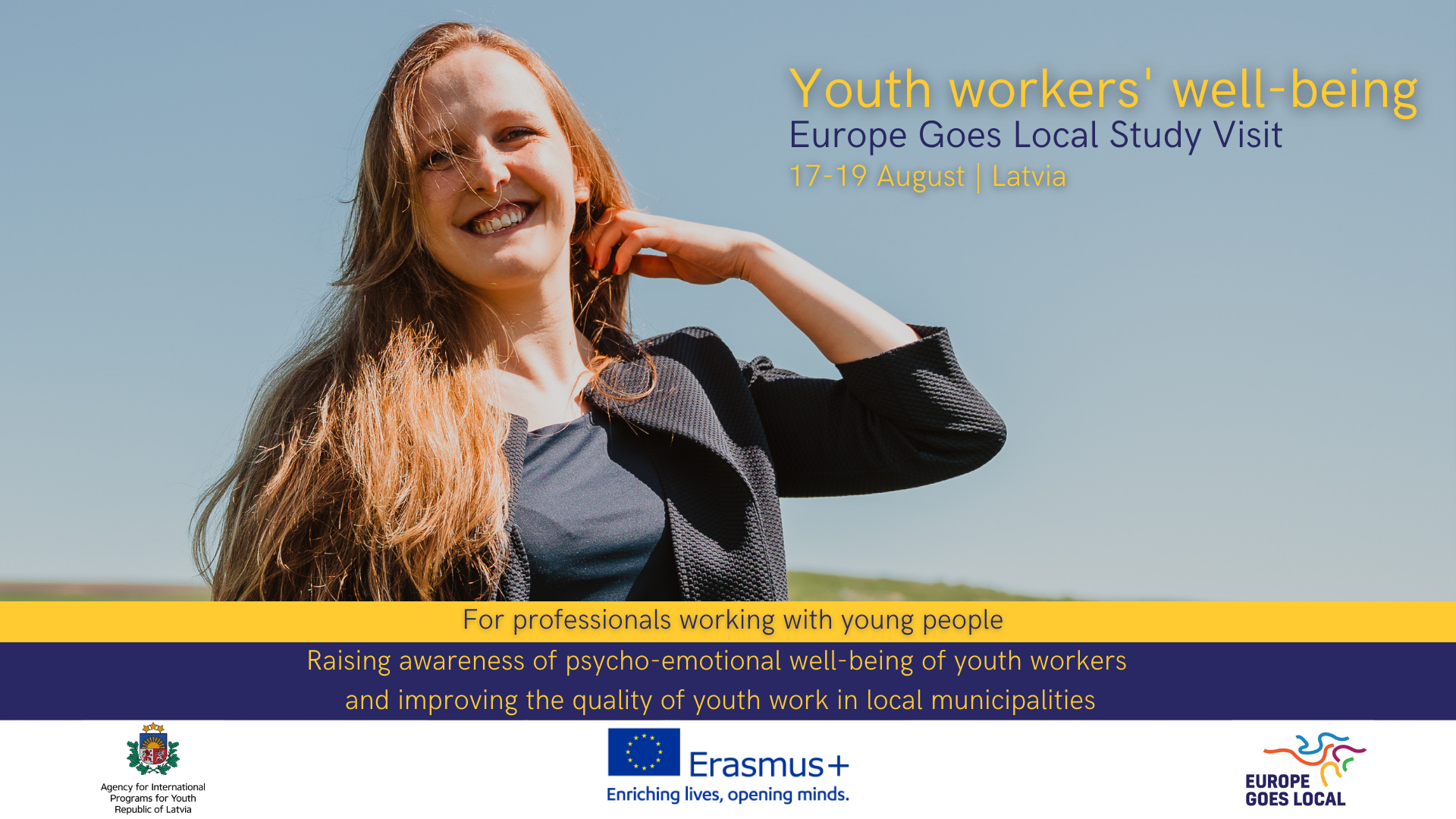 Study visit: Youth Workers' well-being
Latvia, Jūrmala, August 17 - August 19, 2022
European level activity
The Latvian National Agency organised the study visit "Youth Workers' well-being" from August 17 to 19 2022 in Latvia. The target audience was youth specialists, youth workers, youth policy makers, NGO representatives,… involved in youth work.
Find the call for participants here.
More info about this event is coming soon.