Download to PDF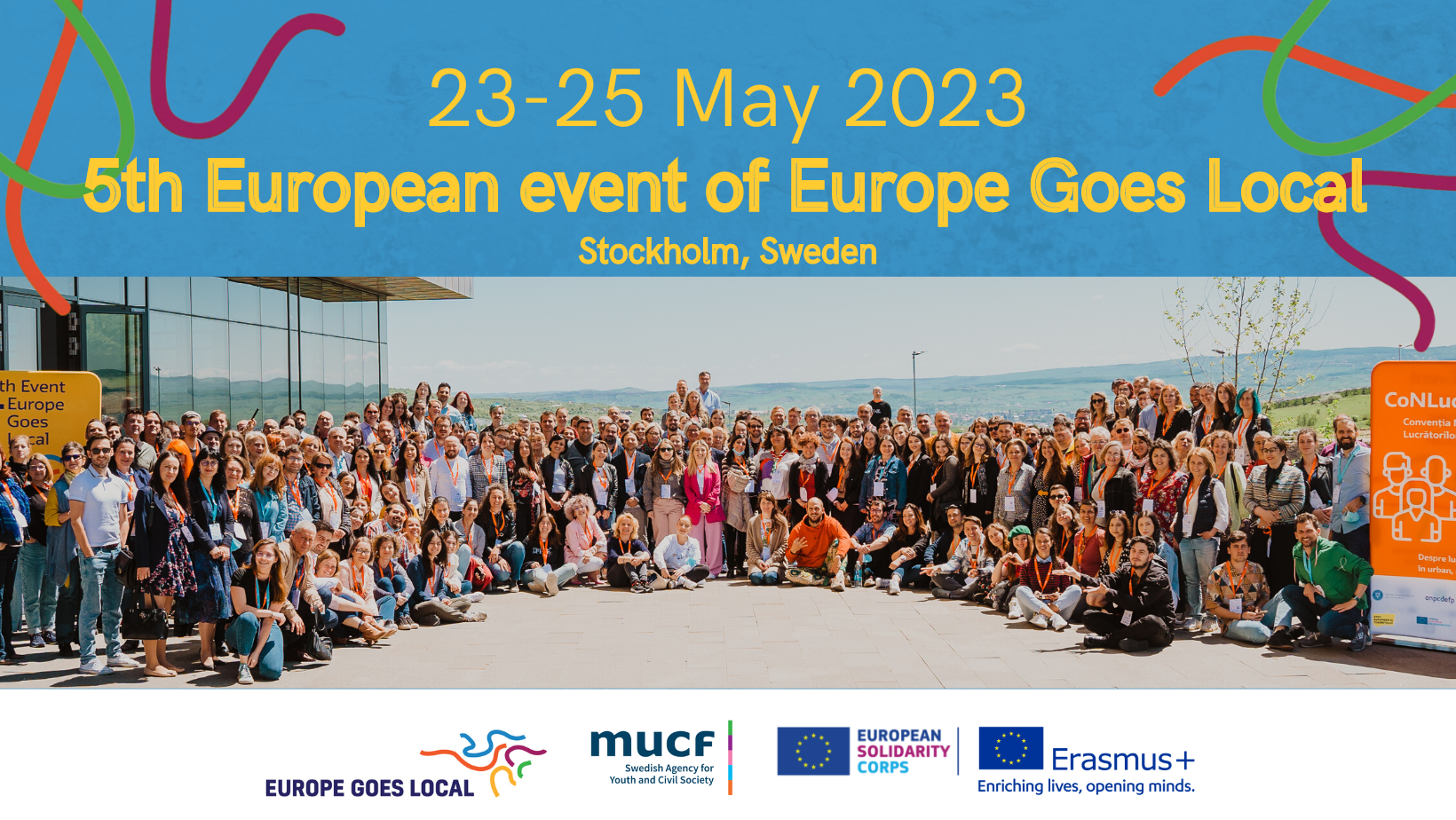 The 5th European EGL Event
Sweden, Stockholm, May 23 - May 25, 2023
European level activity
The 5th European EGL Event will bring together 170 participants in Stockholm on 23-25 May, 2023.
The main aims of the event
Working together with national delegations, national working groups to

discuss how to build relevant working relations at the national level
discuss/debate the role of national partners and the added value of creating national working groups within the project
share practices about national cooperation

Stakeholder group discussions around the European Charter on Local Youth Work, seeing examples and sharing thoughts about how to put the Charter into practice, also in crisis times
Following up on the European Youth Work Agenda – focusing on the role of the municipal level and exploring how to put the European policy achievements into practice at the local level
Thoroughly discussing the the role of municipalities in providing youth work
Participants
170 participants are expected:
Delegations of 5-6 people from each EGL member country, including Erasmus+ programme and neighbouring partner countries:

Representatives of municipalities
Experts from local NGOs
Researchers
Trainers
Government officials
Members of national youth work umbrella organizations
EGL Charter Ambassadors

Representatives of European organizations, institutions
The conference is fully financed by the Erasmus+ programme.
For more information, stay tuned via the EGL media channels or by contacting your NA or SALTO Resource Centre (neighbouring regions).