Download to PDF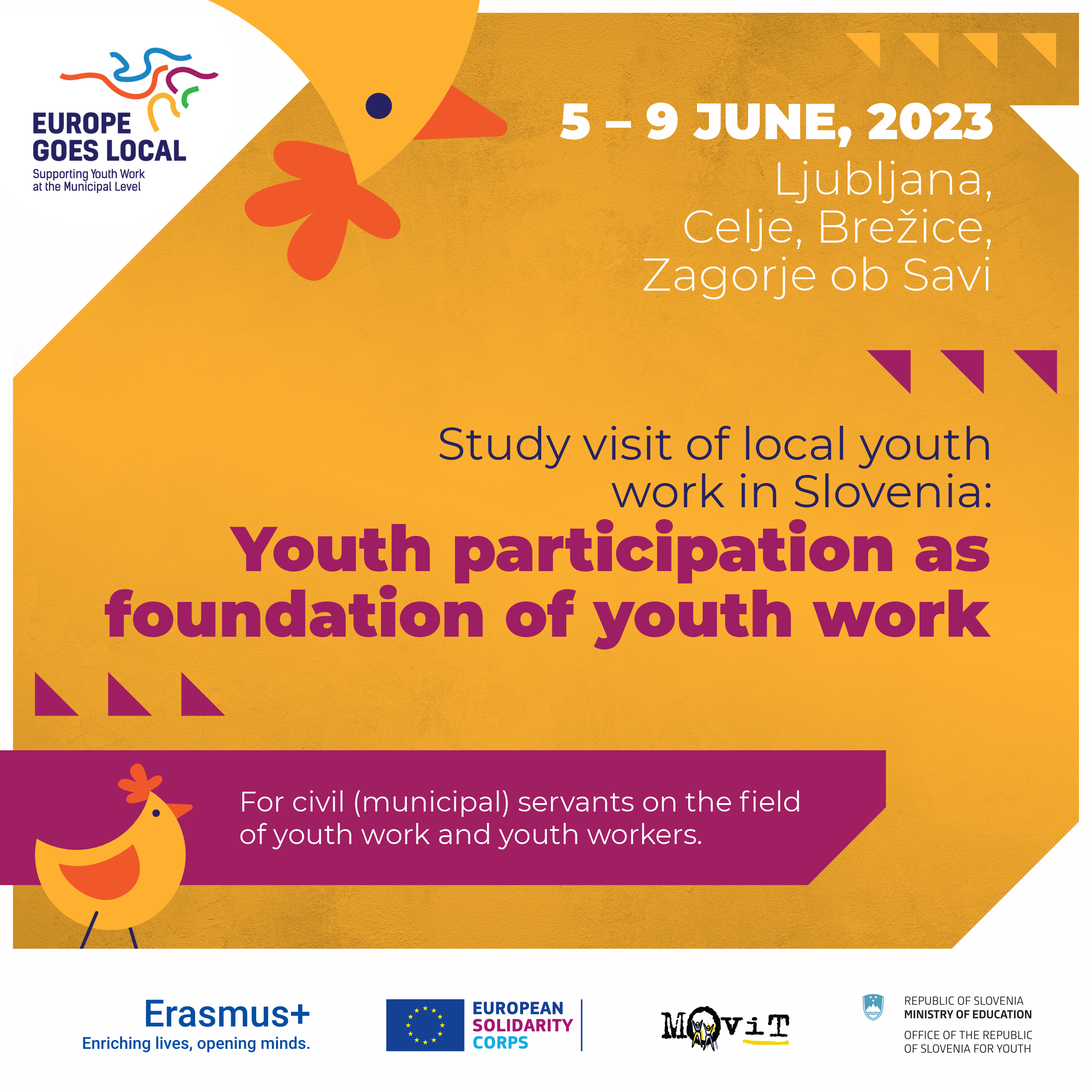 Youth Participation as Foundation of Youth Work
Slovenia, Ljubljana, June 5 - June 9, 2023
European level activity
Youth Participation as Foundation of Youth Work will be a study visit about local youth work in Slovenia. It will take place from the 5th to 9th of June 2023.
The aim of the study visit is to show good practices of youth work in Slovenia which are based on the principles of the European charter on local youth work. Participants will also discover the national context of Slovenian youth work.
You can apply for the study visit until the 25th of April here.