Our colleague Judit talked about The Changemakers Kit and EGL at DYPALL Network's conference "Building Resilient Communities" and their training course "Youth Takes The Floor" in Braga.
The Conference was organised with the support of Agência Nacional Erasmus+ Educação e Formação.The training was organised with the support of the European Youth Foundation of the Council of Europe . Both activities were supported by Município de Braga.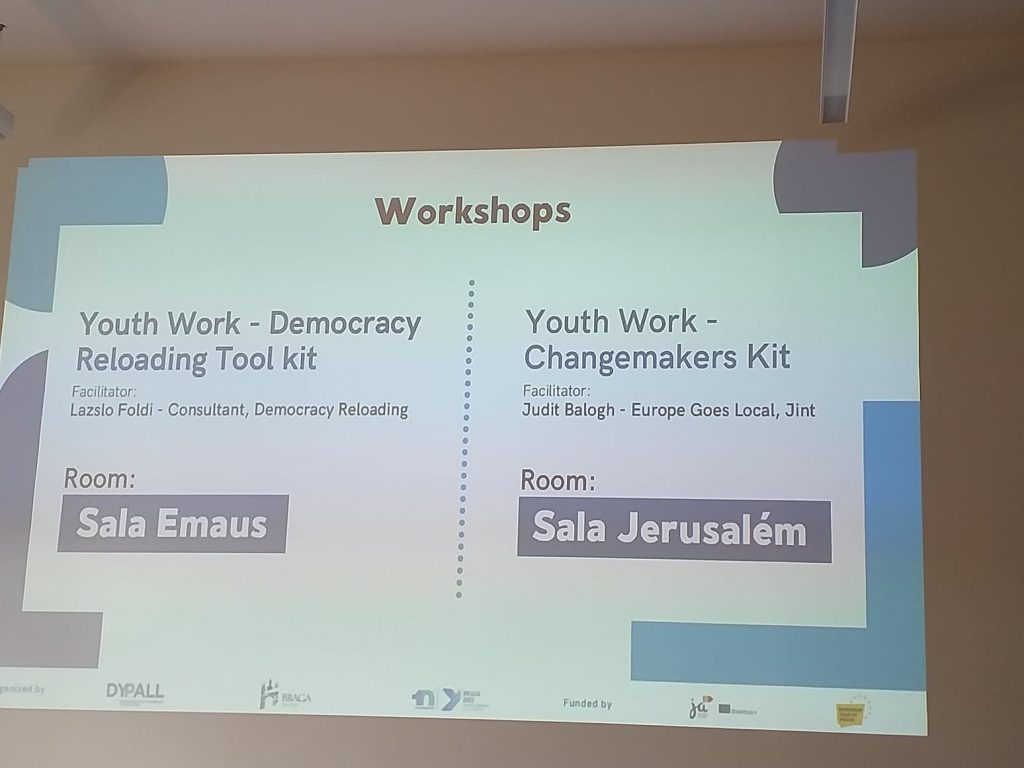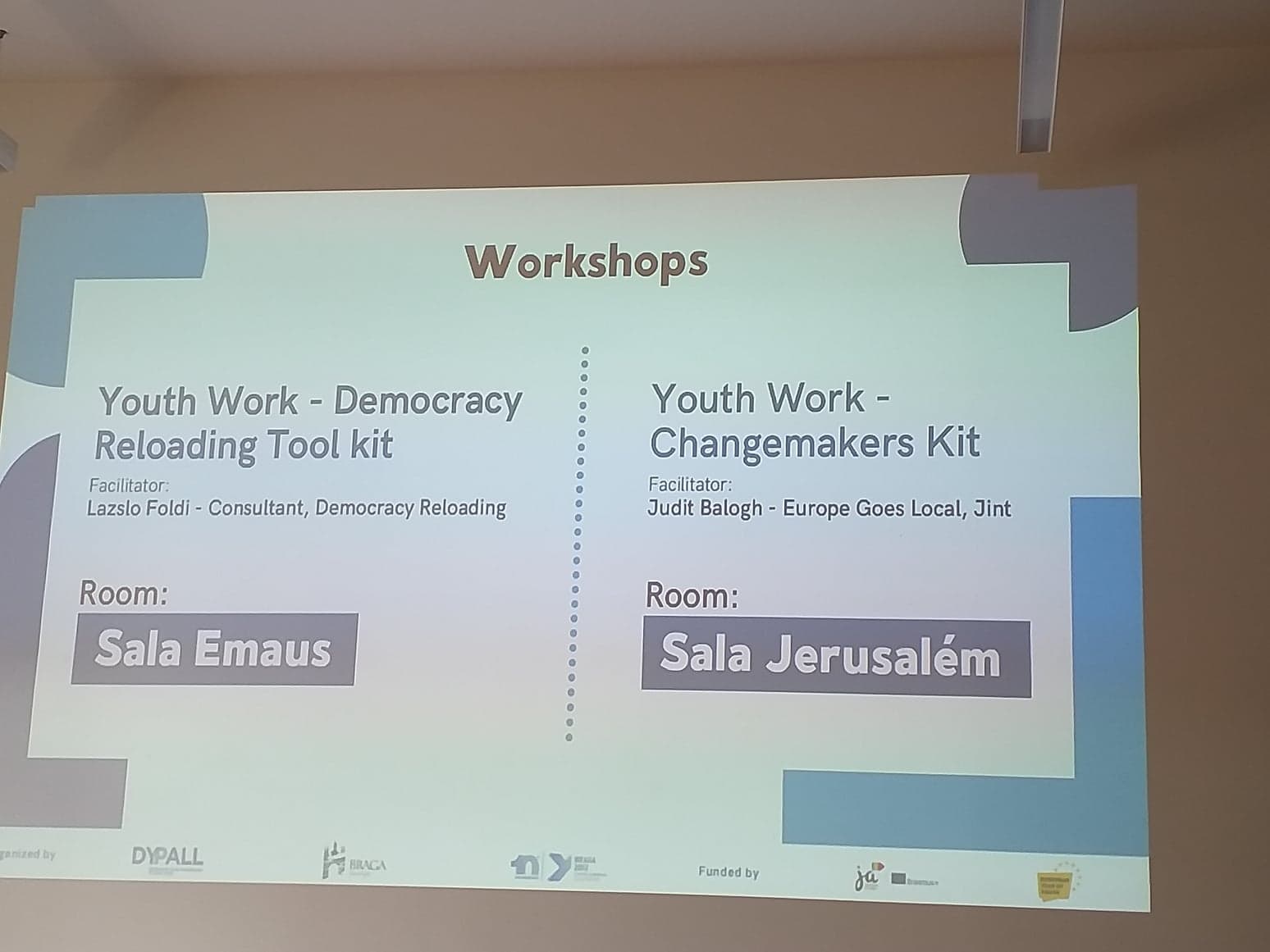 Changemakers Kit
Are you also curious about The Changemakers Kit? You can find it here.